When I put my hand in my pocket, there was a candy ball that my son gave me.
This work came up to my mind at that time.
ふと、ポケットに手を入れたら息子にもらったあめ玉があった。
その時に気づいた作品である。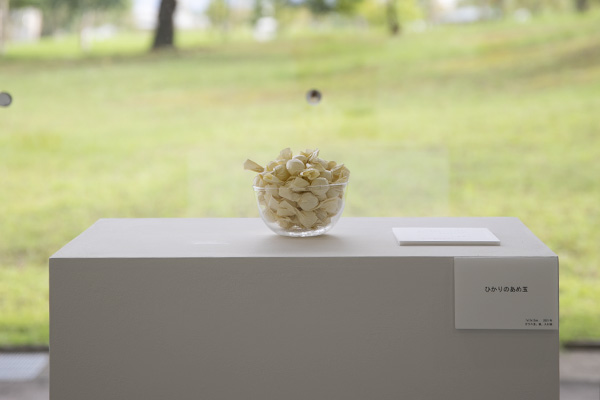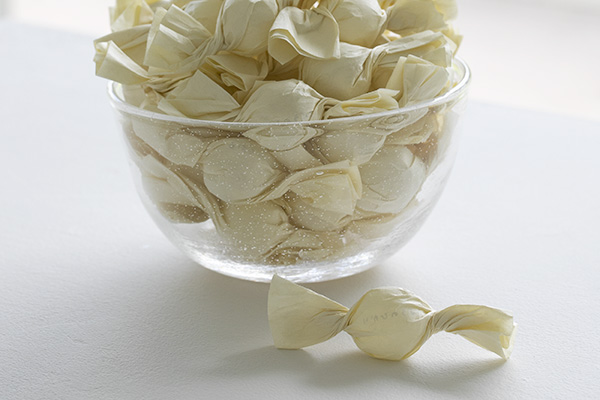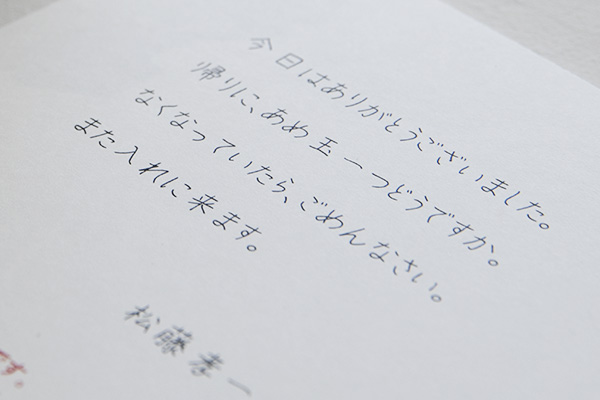 Thank you very much for today.
Would you like a candy ball on your way home?
I'm sorry if it's all gone.
I will come back and put some more again.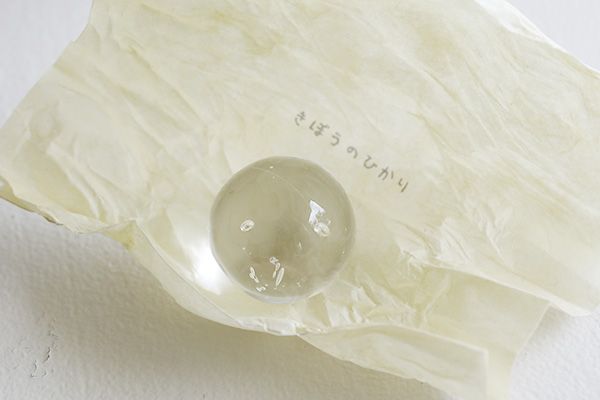 Light of Hope
" Candy of Light "
Glass, hemp paper, bowl
13 x 14 x 14 cm (HxWxD)
2021

「ひかりのあめ玉」 
ガラス玉、麻紙、入れ物
13 x 14 x 14 cm (HxWxD)
2021
© Koichi Matsufuji, All rights reserved